YOUR HOME YOUR FAMILY YOUR LIFE - PRICELESS


Did you know BCHH is consistently ranked in the Top 3 in Canada for real estate social media marketing? That is by no means an easy feat - just as selling your home in our ever challenging west coast real estate market is.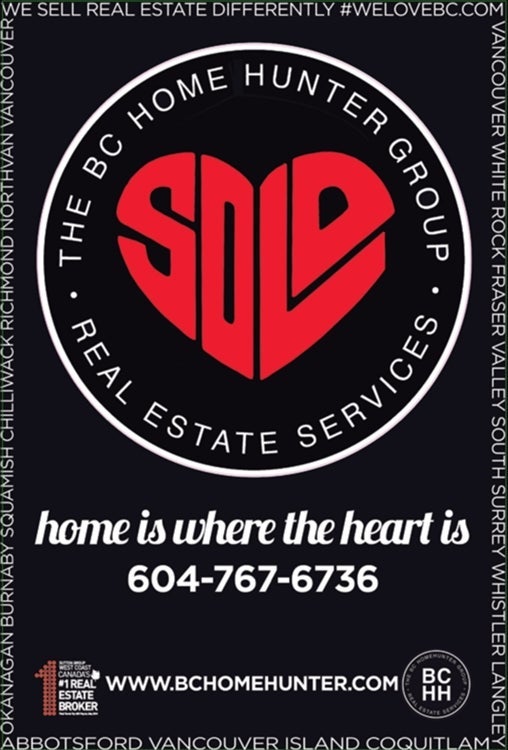 Whether your selling, on the hunt for your new home, building or renovating your home? 

---
BCHH NEWEST TRENDING HOMES & LAND 
Quick Contact
THE BC HOME HUNTER GROUP AWARD WINNING REAL ESTATE SERVICES & HOMEOWNER ADVOCATES I METRO VANCOUVER I NORTH SHORE I FRASER VALLEY I BC
REMAX WESTSIDE I Metro Vancouver I North Shore I West Coast I Sea to Sky I Fraser Valley I Vancouver Island I Okanagan I West Coast I BC
3215 Macdonald St,
Vancouver
BC
V6L 2N2
Mobile:
Real Estate Sales I Mandeep Sendher (Realtor) I 604-767-6736
Email:
sold@bchomehunter.com