Metro Vancouver Real Estate Values To Increase Through 2017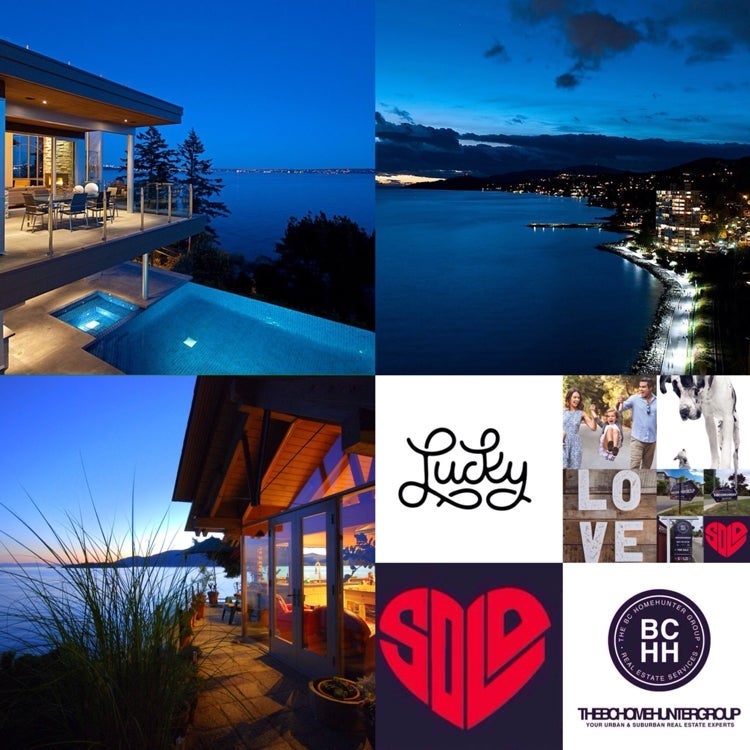 This report is the latest in a lineup of he said, she said contrarian media and market releases predicting what our metro Vancouver, Fraser Valley and British Columbia real estate market will do. This new real estate forecast predicts Lower Mainland housing prices will continue their ascent to new highs over the next two years.
Central 1 Credit Union projects resale median residential prices of Greater Vancouver homes will climb 6.1 per cent in 2016 and 3.8 per cent in 2017.
Senior economist Bryan Yu says detached houses are becoming "luxury" real estate as "prices that far outpace income affordability fundamentals" increasingly put them out of reach of large portions of the population.
He estimates detached house prices will continue to run up faster – 10 per cent in 2016 and 6.6 per cent in 2017.
Although there may be "some froth" in detached house prices, Yu expects the growing price gap between houses and condos – now at a record $525,000 in Metro – will continue to widen.
That widening price gap will be "difficult if not impossible to bridge" for prospective new buyers and recent condo owners and will effectively be the new norm.
"In previous years, the housing ladder meant starting in a condo and transitioning to a detached home," Yu said. "That will no longer be the trend. For most families, the housing ladder will lead from one multi-family unit to another."
Increasingly scarce land is a reality of the region's geography that's hemmed in by the ocean, mountains, U.S. border and the Agricultural Land Reserve, he said.
His report says the trend of double-digit price gains shows little sign of stopping given a severe shortage of inventory in Metro Vancouver and limited land availability for low-density construction.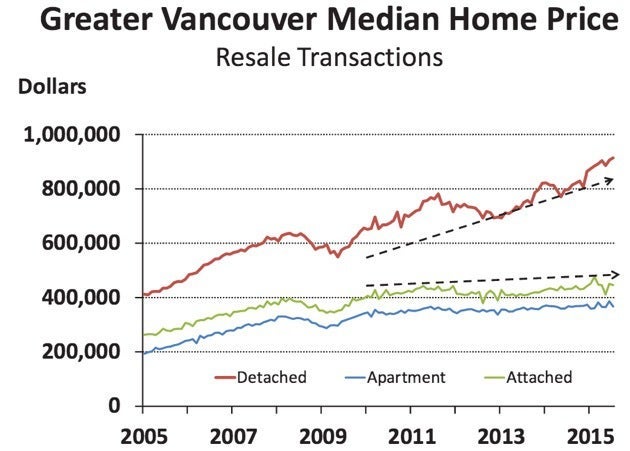 "Price momentum has also spilled into the neighbouring Fraser Valley area," Yu said.
Continued record low interest rates and economic and job growth will continue to drive sales and further price momentum in Greater Vancouver through 2016, he added.
The B.C. Real Estate Association projects the Greater Vancouver market will see a 4.5 per cent increase in the average selling price for a residential home to $925,000 in 2016.
That average, which blends condos, townhomes and detached houses all together, is expected to reach $885,000 in 2015, up 8.9 per cent from $812,652 in 2014.
In the Fraser Valley, the average residential price is projected to have climbed 9.7 per cent to $568,000 this year, up from about $518,000 in 2014, and it's projected to gain four per cent to $591,000 in 2016.
Chilliwack and district prices are estimated by BCREA to be up 6.9 per cent to $330,000 and projected to gain 1.2 per cent in 2016 to $334,000.
Many consumers have been forced to alter their housing expectations, especially near the urban core, the BCREA report says.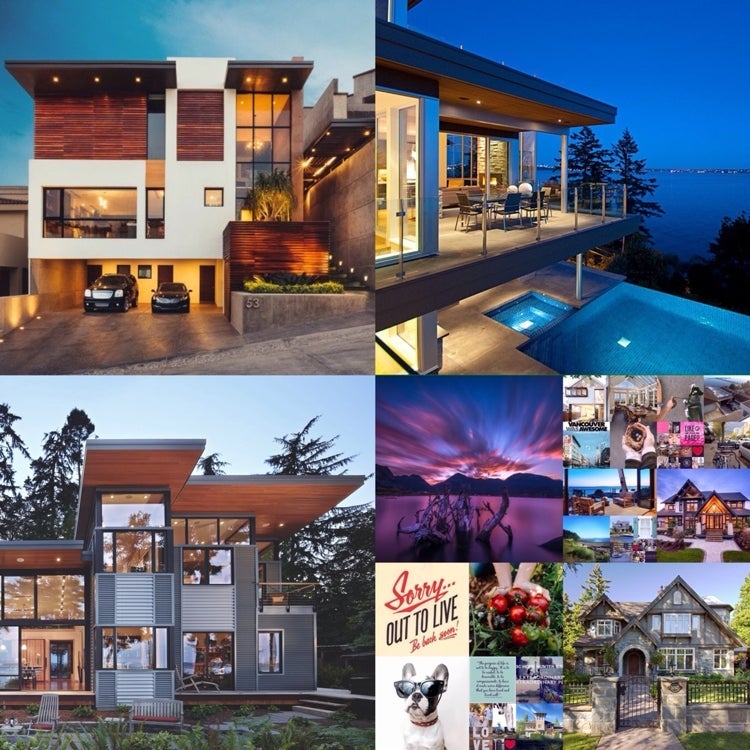 It notes City of Vancouver detached houses make up just five per cent of the total housing stock in Metro Vancouver and those house prices should not be used as a benchmark for affordability in the region.
And the report argues many detached houses are really in effect duplexes, triplexes or fourplexes "as a result of the exploding number of accessory suites."
If you read our two most recent reports, one of which spoke of the CMHC reporting on Canadian real estate futures you will fully understand where industry experts stand versus what specia interest groups and the media stand. We call it the truth about real estate.
Whatever direction you or anyone you know are moving in our real estate experts at The BC Home Hunter Group care about only one result, your happiness and success. Don't hesitate to call our group anytime, 
604-767-6736
.


Share
blog comments powered by

Disqus
Categories
Archives

Subscribe To This Blog