Metro Vancouver I Fraser Valley I Real Estate Investing Spring 2016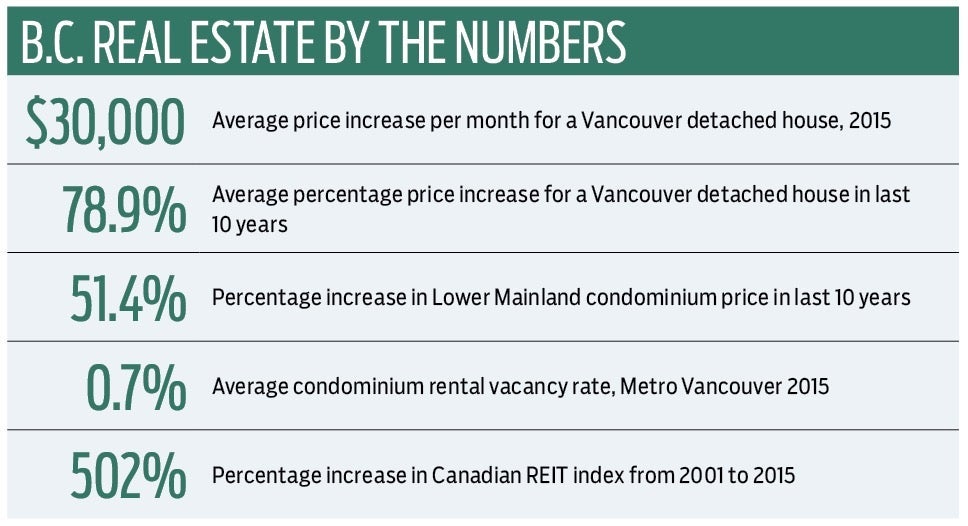 As our many clients and industry partners know all too well, for many mature British Columbians, real estate offers the best avenue for secure retirement income. Those who own even a modest house in metro Vancouver and parts of the Fraser Valley would attest to that. In 2015, the benchmark price of a detached house in the city increased by an average of $30,000 a month and ended the year worth more than $1.8 million.
In a 2015 address to the Urban Development Institute in Vancouver, top Vancouver real estate developers noted that "people 55 and up have home equity in Metro Vancouver valued at $163.4 billion." But banking on real estate income in retirement requires more than hoping for continued and accelerating appreciation. One of our team members grew up in the heart of Kitsilano. Like many Second World War veterans their father purchased the family home and proceeded to raise a large family. Low and behold that single act changed the fortunes of that family for generations to come. The same is happening today and with record low interest rates assisting anyone willing to work hard, invest and let time do the rest. 
The Lower Mainland, after all, is an anomaly in British Columbia. Knock out the Vancouver region and the typical house price across the province is around $400,000, just slightly above the Canadian average and up a modest four per cent from a year ago.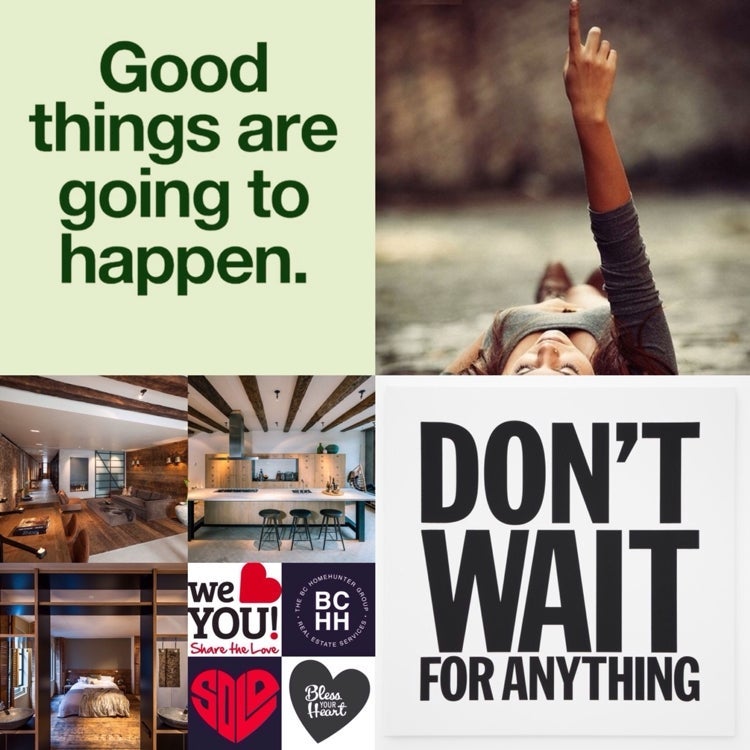 Yet investors can make steady income from real estate anywhere if they pick markets and property carefully and remain realistic.
Vancouver real estate author and investor Ozzie Jurock recommends that middle-aged investors looking for future retirement income ignore the market noise and buy a condominium or house as a rental, and set a 17-year horizon. Jurock explains that this is the time it takes, with rental income, to pay off a typical mortgage. "Then you have passive rental income for the rest of your life."
Where should you buy? Steer away from smaller resource or resort towns. Buy where jobs are being created and where the population is growing. A key indicator is increased school and regional hospital construction, evidence that brains bigger than yours have decided where the population is heading, Jurock adds.
As our real estate team have said many times, the Fraser Valley markets of South Surrey, White Rock and Langley could be the top choices for better-financed rental investors. More affordable secondary cities in B.C. include Kelowna, Nanaimo and Prince George. Outlier markets are Vernon, Campbell River and Terrace, because each combines a diversified economy with relatively low housing prices, and rental vacancy rates below the provincial average of 2.4 per cent. 
Many retirees, though, shy from the responsibility, risk and hard work that owning rental property requires. For these, a passive investment in a real estate investment trust (REIT) offers a viable option.


REITs are public companies that invest in real estate and distribute their income (primarily from rent) to shareholders. REITs can also be sheltered from the taxman in registered retirement savings plans or tax-free savings accounts.
From 2001, the Canadian REIT index increased by 502 per cent, or at 13-year compound annual growth rates of 11.6 per cent, compared with 5.6 per cent for the Toronto Stock Exchange and 5.8 per cent for Canadian bonds, according to RBC Dominion Securities.
The beauty of REITs for retirees is their diversity and dividends. An investor, for instance, could focus on REITs that are either leveraged with B.C. real estate or linked to retirement residences.
Examples of these include: Toronto-based Canadian Apartment Properties Real Estate Investment Trust (CAPREIT), which recently purchased a portfolio of 19 Metro Vancouver apartment buildings and holds more than 46,000 other rental units across the country. As of November 2015, CAPREIT was paying an annual dividend of $1.22 per unit share.
Chartwell Retirement Residences REIT owns 18 retirement properties in B.C. and is the largest operator of such communities in Canada with 175 locations. Chartwell REIT was paying an annual dividend of 54 cents per unit share in 2015.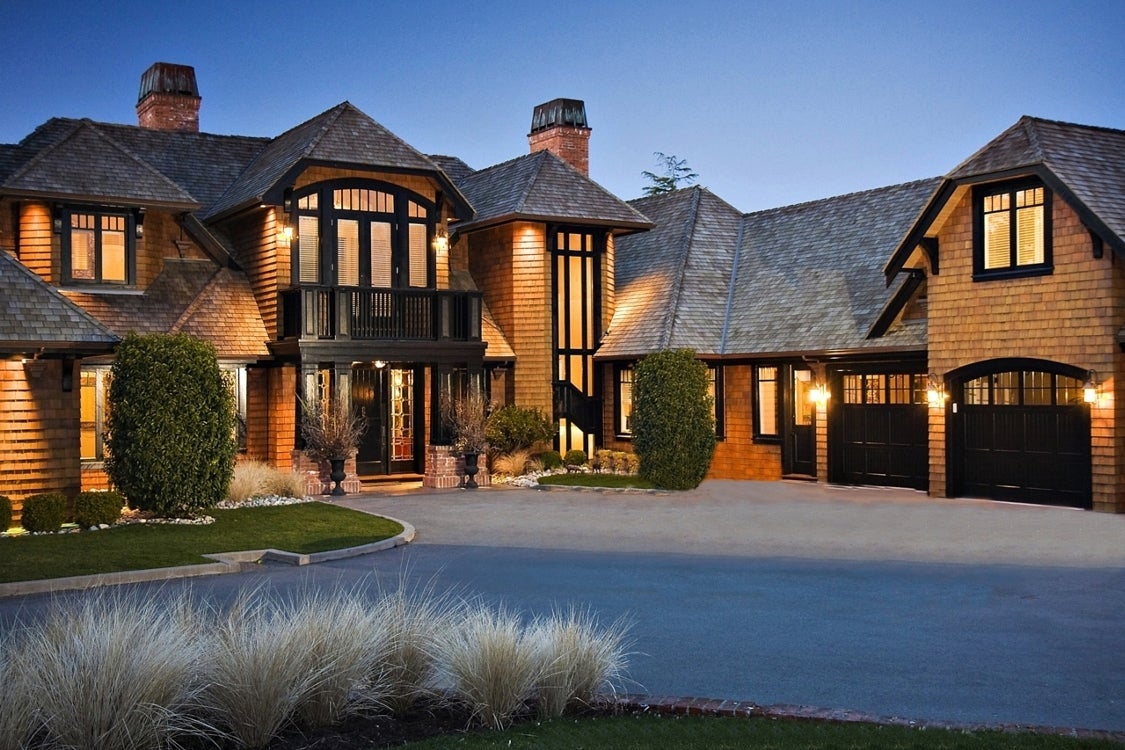 But REITs can be involved in any property type. If you believe in the future of industrial real estate, Vancouver-based Pure Industrial Real Estate Trust has a portfolio of 169 industrial properties, 14 of which are in B.C. Pure paid an annual dividend in 2015 of 34 cents per unit share. An office-sector best bet could be Dream Office REIT, which owns four office towers in Metro Vancouver among its 174 Canadian properties. In 2015, Dream paid an annual dividend of $2.24 per unit share.
Those getting retirement-ready should investigate B.C. real estate, perhaps the most promising long-term investment play in the country. 
There you have it folks, more truth about our precious metro Vancouver, Fraser Valley, British Columbia real estate. Speaking of which, if you or anyone you know is considering the purchase or sale of your home or any other form of real estate, don't hesitate to contact our group with any of your questions or concerns 
604-767-6736
.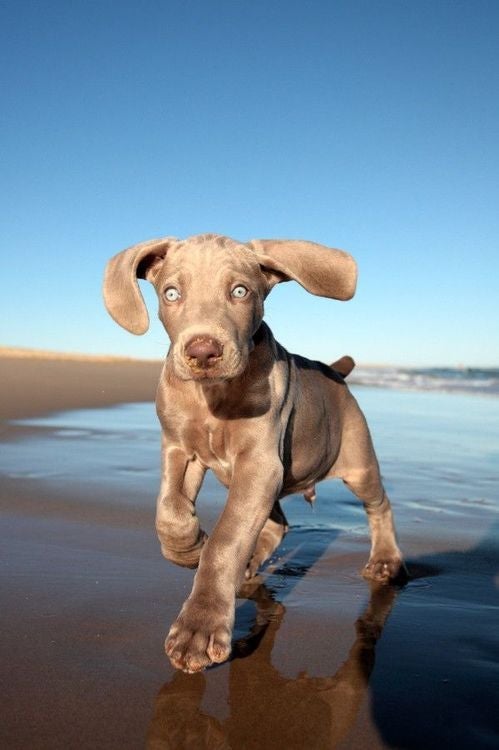 Share
blog comments powered by

Disqus
Categories
Archives

Subscribe To This Blog