Meet Our BCHH Real Estate Group
                                    THE BC HOME HUNTER GROUP
      AWARD WINNING MEMBERS OF REMAX CREST WESTSIDE REALTY
                          ZERO DRAMA REAL ESTATE. FOR YOU THE PEOPLE.
Metro Vancouver l North Shore I Fraser Valley l West Coast l BC Urban and Suburban Real Estate Experts 
Our real estate team is unique so it's only natural we sell real estate differently. Our clients deserve our very best. We challenge you to review local self proclaimed "area experts" realtor web sites in your neighbourhood, the quality and impact of real estate signage, the individual marketing and decide for yourself. 
Review our unsolicited client testimonials to see what our their experiences are.
In everything we do, we ensure the success of our company. For us, our mission statement is a binding promise to you our clients and industry partners. We take a long-term view in all our dealings, strengthening The BC Home Hunter Group brand whilst taking care to ensure that every single customer enjoy's the same brand experience. 
We value and cultivate our core values of ethics, competence, exclusivity and passion. We are serious about meeting the requirements of our discerning customers, and we offer a unique, first-class service. We build a local, national and global real estate network on behalf of our customers – and fill it with life. We are leading innovators in our field.

Meet our team of highly experienced, like-minded, ethically and morally evolved realtor's, real estate industry professionals and support team members and you will know why our clients are fiercely loyal and trust us to not just get the job done but exceed their expectations of service and performance. 
Every property deserves a uniquely successful marketing strategy while never compromising our BCHH levels of client care and service.
---
Our real estate guru in chief is none other than award winning realtor, Mandeep SENDHER, beloved by our many clients, industry partners and all round good guy buy scout. Mandeep hails from a highly respected and trusted multigenerational lower mainland real estate and building development family. After graduating U.B.C. cut his teeth in cutting edge communications and high tech before finding his path eagerly serving our countless clients in the 
lower mainland and British Columbia real estate sector. 
Mandeep IS our home selling expert. Don't hesitate to call anytime to discuss any of your home buying or selling needs with Mandeep,
604-767-6836
.
---
We would like you to meet Kritisha Nandan. Well known to all of our clients and industry partners as our BCHH resident unlicensed client services manager and all 
round real estate energizer bunny.
Kritisha's ever present smile, against all odd's positive attitude, outstanding knowledge of law, the Metro Vancouver and Fraser Valley real estate markets, multi-lingual skills, in combination with her absolute dedication to our clients and community service make her a very valuable team member. 
Kritisha's background in family law, business, selfless voluntarism and community activism in tandem with her deeply rooted belief system in helping others makes her a formidable force for good at The BC Home Hunter Group. We are very proud of Kritisha's many successes including her recent appointment as a 2015 Delegate to the Miss World - Canada Pageant.
Whether your one of our wonderful clients, real estate industry member or a referral partner chances are you already have had the pleasure of meeting and working with Kritisha and our team. Kritisha is not a licensed realtor and acts only to support our clients and team realtors. Whatever direction your moving in Kritisha is dedicated to the most professional and positive real estate experience anywhere.
---
Our amazing, part time, unlicensed client services assistant, Vesna Djuric, came to our team with a true passion for helping others in lower mainland and B.C. communities. Her client services and executive administration expertise are the finest we have seen. 
Vesna's extensive executive services track record in the mining, financial services and brokerage industries prepared her exceptionally well for our real estate team's trademark VIP level of client services. Vesna is also an acknowledged fitness expert, well known Vancouver celebrity yoga instructor and personal trainer.  
Her
 warm, ingratiating personality and diverse skill sets serve our real estate team and clients well. All of which has allowed Vesna to bring our team's commitment to service and an all important balance and focus to serving our real estate clients needs on their schedule and terms. 
We are absolutely delighted to have Vesna as part of our real estate family at The BC Home Hunter Group.
---
The BC Home Hunter Group's real estate team offers fluent multilingual real estate services in English, Mandarin, Cantonese and Punjabi. The benefit to British Columbia home buyers and sellers of employing our trusted, comprehensive real estate team services are obvious. Call any time for our no obligation "Truth About Real Estate" home and property evaluation,
604-767-6736
.
我们公司可以提供关于每个小区房市的最新最详细的信息包括当地房市现状,发展趋势,正在挂牌中房子的价格,状况,优势和缺陷. 这些信息是您卖房时确定价格,减少烦恼,节省时间的重要因素. 同时,我们了解在什么时间,什么地方,以什么方式去推销您的房子,最大限度地创造买方数量和兴趣,让尽可能多的其他公司经纪同行和公众了解您房子的信息,展示其优势,以最好的价格促成交易. 请您填以下表格,我们会尽快与您联系 

买房是一个复杂的过程, 相互信任是我们合作的基础. 我们将把您的利益放在第一位,并努力做到帮助您在最短的时间内,以最有利的条件和最合适的价格,买到您理想的房子. 为了达到这个目的, 我们会帮助您详细了解当地的房市状况和生活环境包括学校,医院,超市,气候交通等等. 也希望帮助我们了解您的具体需要和想法, 包括购房预算,房子大小,新旧,布局,朝向,占地面积,以及其它特别的考虑. 我将尽最大努力找到您的理想房. 

                                                                                       BCHOMEHUNTER.COM

                                                                                       VANCOUVERHOMEHUNTER.COM

                                                                                       FRASERVALLEYHOMEHUNTER.COM

                                                                                       NORTHVANCOUVERHOMEHUNTER.COM

                                                                                       WHITEROCKHOMEHUNTER.COM

                                                                                       LANGLEYHOMEHUNTER.COM

                                                                                       CLOVERDALEHOMEHUNTER.COM

                                                                                       WESTVANCOUVERHOMEHUNTER.COM

                                                                                       PITTMEADOWSHOMEHUNTER.COM

                                                                                       BURNABYHOMEHUNTER.COM

                                                                                       COQUITLAMHOMEHUNTER.COM

                                                                                       DELTAHOMEHUNTER.COM

                                                                                       MAPLERIDGEHOMEHUNTER.COM

                                                                                       PORTMOODYHOMEHUNTER.COM

                                                                                       SURREYHOMEHUNTER.COM

                                                                                       SOUTHSURREYHOMEHUNTER.COM
                                                                                       FORTLANGLEYHOMEHUNTER.COM
                                                                                       MORGANHEIGHTSHOMEHUNTER.COM
                                                                                       604LIFE.COM
                                                                                       BCHOMEHUNTER.COM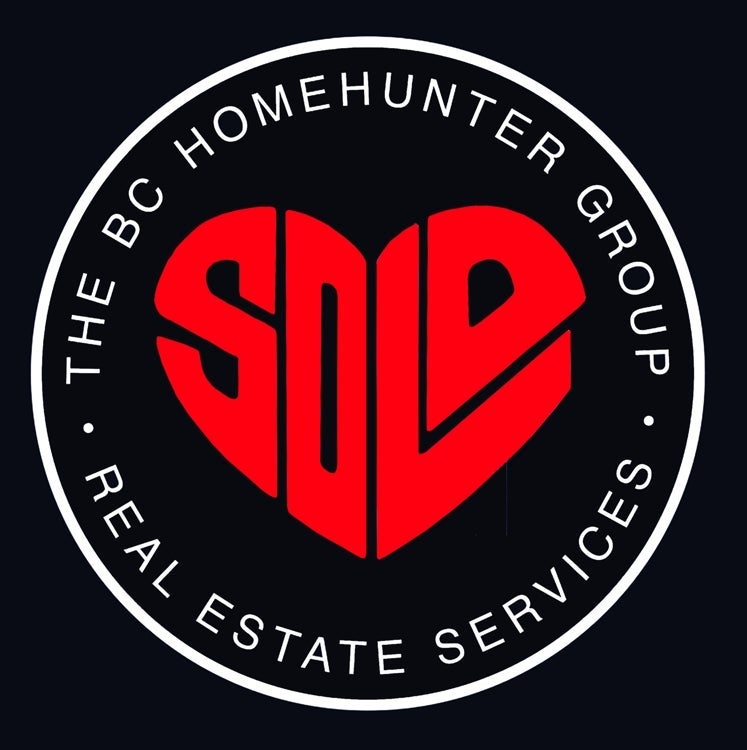 Quick Contact
THE BC HOME HUNTER GROUP AWARD WINNING REAL ESTATE SERVICES & HOMEOWNER ADVOCATES I METRO VANCOUVER I NORTH SHORE I FRASER VALLEY I BC
REMAX WESTSIDE I Metro Vancouver I North Shore I West Coast I Sea to Sky I Fraser Valley I Vancouver Island I Okanagan I West Coast I BC
3215 Macdonald St,
Vancouver
BC
V6L 2N2
Mobile:
Real Estate Sales I Mandeep Sendher (Realtor) I 604-767-6736
Email:
sold@bchomehunter.com